Why Roofing Installation Is Best Left To The Professionals
When it comes to home repair, many people like to take a do-it-yourself approach. Although this method takes — for research, supply shopping, and labor-in many cases it can save you money and yield quality results. The DIY method can be a great way to cut costs on small repair jobs, but for more extensive projects it's usually best to call in the professionals.
One prominent example of such a case is roofing installation. We at Reformed Exteriors highly recommend calling a professional contractor for any roofing issue, but especially for something as important and as labor-intensive as installing a new roof. Here are some of the reasons why, in our experience, roofing installation is a job best left to the pros: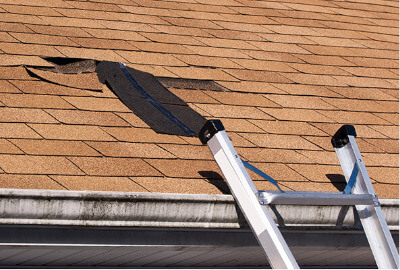 Training and Experience –

If you've taken a DIY approach to home repair in the past, it's likely that you've experienced a project going wrong at least once. Maybe you got lucky and arrived at the right technique, or maybe you gave up and called a professional to finish the job. Roofing installation is not something you want to take chances with, and anyone without extensive training and experience is likely to make mistakes. Our technicians at Reformed Exteriors are highly trained in all the best installation techniques and have worked on countless roofs until we could execute them perfectly on the first try.
Quality of Work –

Another reason to go with professionals for your roofing installation efforts is that they will do better quality work. A large part of this quality is due to the extensive training mentioned above, but another aspect is that professional roofers know the best materials to use. At Reformed Exteriors, we will select the right materials to give your home a new roof that will last you for years to come.
Time and Efficiency –

Roofing installation is a big job that takes longer than the majority of DIYers realize. A team of professional roofers will not only produce better results than untrained novices but will also complete the job in much less time than it would take you to do it on your own. Having a new roof installed will most likely create at least some inconvenience in your life, but you can keep that inconvenience to a minimum with the help of professionals.
If you need professional roofing installation services, contact our team at Reformed Exteriors to learn more about what we can do for you