Did you know your gutters can contribute to water problems with your home? Whether they are installed incorrectly or are simply old and don't function well, the water runoff from your gutters can cause erosion and possible foundation problems. It is important to have a professional company that can repair or replace your Greenville, SC gutters according to your needs.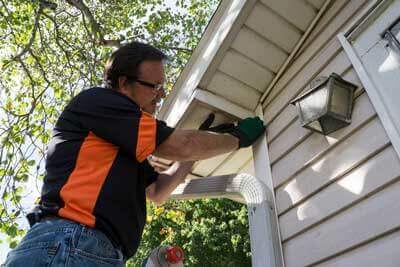 The gutters of your home are a key component to keeping it safe from damage that would otherwise occur due to severe rainstorms or other weather issues. If your home in Greenville, South Carolina is older, or if you are building a new home, choosing the right company to perform gutter installation will make a world of difference for how well your gutters will protect your home.
The key purposes of gutters include:
Diverting water flow away from the foundation of the home
Reducing erosion of the soil surrounding your home
Preventing flooding of the basement or crawlspace
After the old roof has been removed, we will assess the structure and roof deck to look for any potential problems that require additional repair. If our roofers spot any areas of concern, we can discuss the options with you and make sure you're on board with what we plan to do to restore the structure. We will make sure that everything is safe and secure before installing the new roofing materials. When the roof deck is ready to go, we will then install a waterproofing layer that protects your home or office building from rain, snow, cold and hot air, and other elements. From there, we will install the new materials properly, so that they are durable and can withstand all types of weather changes. There are a few reasons that you could find yourself in need of a roofing installation service. You might be building a new home for your family that will require a new roof to provide proper protection from the elements. Perhaps the roof on your existing home isn't keeping up with the changing seasons outside. You could notice warning signs like wet or dark spots on the ceilings or musty odors in the upper level of the space. Another concerning sign is when you see shingles on the ground around your home after they have fallen off your roof. It's not easy to see every inch of your roof from the ground, but you can keep an eye out for worn out sections or spots that are missing shingles.
At Reformed Exteriors, we also provide routine maintenance on roofs in the area. We can send our experienced technicians to your home to assess the condition of the roof and provide advice for when it should be repaired or replaced. This can also help you plan and start saving for the roofing installation when it becomes a necessity. When it comes to roofing installation in the Easley, South Carolina area, leave it to our professionals to get the job done right.
Your gutters are an essential part of your home's water abatement system in Greenville, South Carolina. They redirect water away from your home's foundation and assist your roof with water management, so your home stays dry during various weather events. But what if you don't take action when your gutters aren't in good shape? Did you know that you could be putting your home at risk?
When you need gutter replacement at your home in Greenville, it's important to have an experienced team for the job, so you can feel confident that your gutters are doing their job going forward. At Reformed Exteriors, we offer affordable pricing and high-quality service any time you need assistance with the outside of your home, and we will be happy to assist you with gutter replacement when the time comes.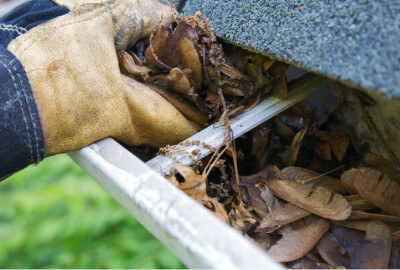 When you call us because you are experiencing issues with your gutters, we'll make sure to assess the situation, discuss necessary repairs, and develop a plan of action for gutter replacement that keeps you in the loop. It's important to us that we provide professional service and give you confidence that your home's exterior is in its best shape. Don't leave gutter replacement until the last minute, save yourself money and stress by having our professional team assist you with the job.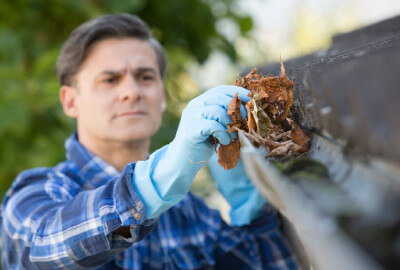 As a responsible homeowner in Greenville, South Carolina, you know that one of the keys to preserving your home's value is through the completion of routine maintenance items. This includes things such as checking for chipped paint, cracked windows or foundation issues and remedying any issues as soon as you find them. While there are some areas that are easy to keep up, there are others that are easily overlooked. One of these often-overlooked areas is that of your gutters.
Since gutters provide you with security against damage due to rainfall, it is important that they are well-kept. When your gutters have been overfilled with leaves, chances are that your gutters are bowed or cracked. Once the gutter seams have cracked, the gutters are no longer able to perform their tasks of
draining the water away from your home's foundation, thus compromising the foundation. When you suspect that you may need gutter repair in order to protect your home, contact us at Reformed Exteriors.