Have you noticed that the siding on your home has begun to look faded or unappealing? Do you wish you could give it an update so it looks more welcoming and eye-catching? When you need siding in Greenville, SC for your home, our team at Reformed Exteriors can help.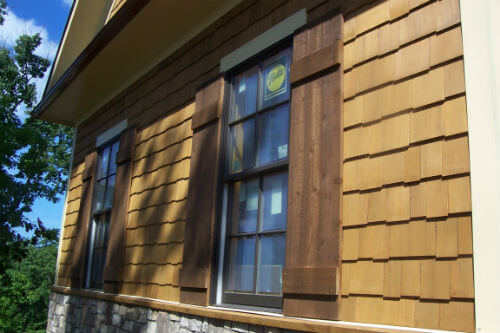 Have you selected new siding for your home but don't have the time or expertise to install it yourself? Are you tired of looking at your current siding and wish you could give your home a fresh appearance? When you need siding installation services for your Greenville, SC home, you don't need to turn to anyone other than our experienced team at Reformed Exteriors. Our comprehensive services and commitment to excellence make us your top choice.
If you choose Reformed Exteriors as your siding expert in Greenville, SC, you will be getting:
Honesty –

We believe every customer deserves an honest approach and fair prices. When you work with us, you can expect nothing less than the best service. You won't be worried about whether you've chosen the right company when you choose us.
Integrity –

When you have questions or concerns about your siding installation, we promise to provide answers and solutions so you are 100% satisfied with the end result. We believe in the integrity of our work, and it is important to us that you are happy with the finished product.
Quality –

We pride ourselves on providing high-quality workmanship at affordable prices. You won't find a better company to complete siding installation at your home.
There are several benefits when you are considering siding replacement at your Greenville, SC home. More importantly, it is a good idea to have a company that can assist you in choosing the proper materials and completing siding installation so your home looks its best. When you decide on siding replacement for your home, you will enjoy things like an updated look, improved energy efficiency, and return on investment.
Give the exterior of your home the face lift it needs when you choose us for your siding replacement project. The updated look will make your home feel more welcoming for visitors or help it appeal to potential home buyers when your house is on the market. Replacing your siding can dramatically increase the energy efficiency of your home.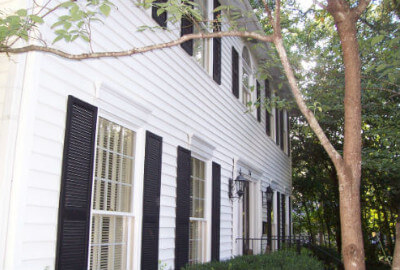 New products provide better insulation and are more durable today than ever before, and you will love seeing a reduced energy bill each month. Whether you are selling your home or simply need to give it an update, siding replacement provides a great return on your investment by increasing your home value and reducing your energy costs.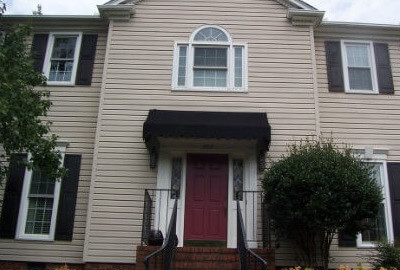 Vinyl
At Reformed Exteriors, we have vast experience in installing vinyl siding. Vinyl siding has become a preferred choice for homeowners due to some unique characteristics, including:
Affordable –

Vinyl siding is very affordable to install and ends up saving you money over time. What more could you ask for?
Versatile –

You can find vinyl siding in a wide variety of styles and colors. This means that whatever your preferences are, we are certain to help you find the vinyl siding that will make your home's exterior appearance as close to perfect as possible.
Energy Efficient –

Vinyl siding is incredibly good at protecting you from extremes in temperature. This allows your HVAC system to work less, which in turn reduces your

energy costs and keeps you cool in the summer and warm in the winter. Want an energy-efficient way to heat and cool your home? Vinyl siding is the clear choice.
Durable –

Vinyl siding will resist severe weather, such as high winds and hail. Thus, when you choose vinyl siding, you can rest easy knowing you've protected your home for a long time.
Low Maintenance –

Because of its composition, vinyl siding is resistant to pests and moisture damage or sun damage. Since this is the case, you can feel good knowing that your siding will continue to look good, with only a small cleaning once a year.
James Hardie
If you are trying to determine which type of siding will be the best fit for your home, then you won't have to look far once you've come across HardiePlank siding. At Reformed Exteriors, we are your experienced siding experts, and we carry James Hardie Siding because we know the value and long-lasting efficiency it can provide for your home in Greenville, South Carolina. When you choose HardiePlank siding for your home, you'll find that this top-of-the-line product provides all the advantages you are looking for.
Not only is HardiePlank siding made using ColorPlus Technology, but this industry-leading siding is also built to endure the elements all year long. You can choose from the beautiful James Hardie color selections and feel confident that once your HardiePlank siding is installed, it will provide decades of enjoyment and security for your home. At Reformed Exteriors, we know your new siding will provide greater home energy efficiency and offer the steadfast color you desire to make your home look its best. With HardiePlank siding, you won't be disappointed with the results.
Fiber Cement
If you have never heard of fiber cement siding, you may be surprised to learn how ideal it is for homes in Greenville, South Carolina. Advantageous for hot, humid climates, fiber cement siding often outlasts its competitors in the upstate. At Reformed Exteriors, we are your siding experts when you are adding siding to your home, and we believe that fiber cement siding may be just the option you are looking for to get the best long-term results.
Fiber cement siding is resistant to many common hazards that other siding materials may fall prey to. For example, it is resistant to fire, insects, wind, rain, and many other outdoor elements. Because of its durability, fiber cement siding can last for decades longer than other siding materials, making it a cost-effective selection when you want to make sure your home is equipped for even the warmest weather.