Your Roofing Experts in Easley, SC
When you need a roofing contractor you can trust, turn to us at Reformed Exteriors! Homeowners throughout Easley, South Carolina continue to turn to us for all of their roofing needs, thanks to the quality of our roofing services and the exceptional customer service we provide.
Address
325 North D Street
Easley, SC 29640
Roofing Repair & Replacement
The roof of your home is one of the most important yet unappreciated factors that make your home a safe place to live. As long as it is protecting your home from extremes in temperature and unwanted moisture intrusions, you really don't have much cause to inspect it. However, when your roof is worn and failing to offer your home the protection it needs, you need to get it repaired as soon as possible. When you need roofers for your Easley, South Carolina home, our team will provide you with the best in service and quality. Whether you notice only a couple of spots that are lacking in quality, such as small patches that allow sun or moisture to come through, or it is your entire roof that is dilapidated, our roofers have the knowledge, experience and tools necessary to get the job done. We are committed to providing you with the best in quality and service at an affordable price.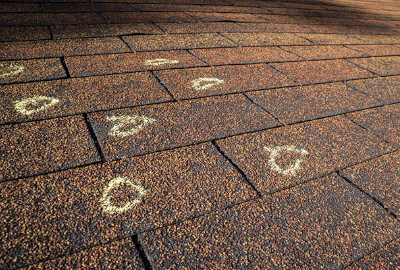 Whether the need for a roofing replacement arises because of extensive damage or age, putting a new roof on your home is a big job. Fortunately, you have our team at Reformed Exteriors on your side to manage all aspects of your roofing replacement project with excellence. When you turn to us to find out more about replacing your roof in Easley, South Carolina, we'll start the process off by giving you a free estimate. We will be transparent about our pricing and promise that this estimate will be as accurate as possible, so you know what to expect. If you're happy with the estimate we give you and with the prospect of hiring our team, we'll start the actual roofing replacement shortly after that. We realize that a complete roofing replacement can make your home hard to live in during the day. While our team will be courteous and respectful of your property, we'll also work quickly so you can enjoy your new roof as soon as possible.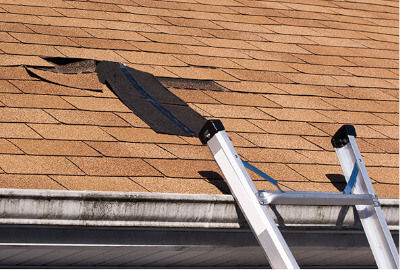 There are several popular DIY shows on TV as well as online tutorials that make home repairs look easy. While some renovation projects are doable by those who don't have a lot of experience in the industry, there are others that should be left to professionals. Siding and roofing installation are two examples of home projects that should only be done by knowledgeable and experienced roofing contractors and technicians. Climbing up on the roof is dangerous, but our staff members at Reformed Exteriors know how to handle this carefully and safely. To handle roofing installation correctly, there are a few steps that must be taken. First, a good roofer will prep the area and look for areas that could be dangerous or weakened. We will keep landscaping, swimming pools, and surrounding areas covered during the roofing installation to prevent damage and keep debris out of the areas. If we are replacing a roof, we will then remove all the old materials and dispose of them.
After the old roof has been removed, we will assess the structure and roof deck to look for any potential problems that require additional repair. If our roofers spot any areas of concern, we can discuss the options with you and make sure you're on board with what we plan to do to restore the structure. We will make sure that everything is safe and secure before installing the new roofing materials. When the roof deck is ready to go, we will then install a waterproofing layer that protects your home or office building from rain, snow, cold and hot air, and other elements. From there, we will install the new materials properly, so that they are durable and can withstand all types of weather changes. There are a few reasons that you could find yourself in need of a roofing installation service. You might be building a new home for your family that will require a new roof to provide proper protection from the elements. Perhaps the roof on your existing home isn't keeping up with the changing seasons outside. You could notice warning signs like wet or dark spots on the ceilings or musty odors in the upper level of the space. Another concerning sign is when you see shingles on the ground around your home after they have fallen off your roof. It's not easy to see every inch of your roof from the ground, but you can keep an eye out for worn out sections or spots that are missing shingles.
At Reformed Exteriors, we also provide routine maintenance on roofs in the area. We can send our experienced technicians to your home to assess the condition of the roof and provide advice for when it should be repaired or replaced. This can also help you plan and start saving for the roofing installation when it becomes a necessity. When it comes to roofing installation in the Easley, South Carolina area, leave it to our professionals to get the job done right.